Lambayeque: Pre-Inca Civilizations, King Kong and the Capital of Friendship
Lambayeque: Pre-Inca Civilizations, King Kong and the Capital of Friendship
A department and region in northwestern Peru known for its rich Moche and Chimú historical past is home to many traditional towns, desert landscape, dry forests including sandalwood groves and the king kong manjar monster dessert.
Wedding in Peru by the Pacific Ocean
Wedding in Peru by the Pacific Ocean
Most women dream about their wedding since their teen age, imagine how things would be and often incline to some truly romantic, movie-like ideas. I was lucky enough to get mine fulfilled in Peru, by the Pacific, on the day of the first day of autumn.
Retreat in the Amazonian Jungle of Peru
Retreat in the Amazonian Jungle of Peru
Yoga and meditation, ayahuasca with a local shaman, exploring the jungle with a native community, swimming in a lake with caimans and piranhas, all these adventures included our latest retreat in Tambopata.
Birthday Road Trip to Chanchamayo and Oxapampa
Birthday Road Trip to Chanchamayo and Oxapampa
Experiencing the High Jungle on the Valle de Chanchamayo, the coffee and chocolate from renowned Villa Rica and the beautiful nature and unique genius loci of the only Austrian-German colony in the world in Pozuzo, Oxapampa, was indeed the highlight of my 40th birthday celebrations.
New Year in the Desert of Atacama
New Year in the Desert of Atacama
As a nature lover, I felt like spending the break of the years in contemplation and peace, rather than with loud celebrations. My partner agreed to the idea of spending the last day of 2021 and the first day of 2022 in the Atacama Desert near Ica, enjoying some exploring – including that of the […]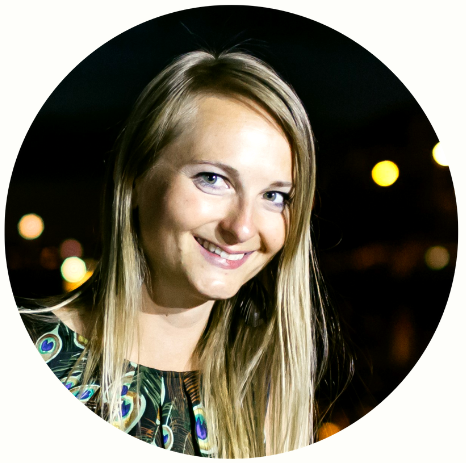 Martina was born in 1982 in the Czech Republic. After graduating from the Grammar School in Kadaň, she worked as a news editor and news presenter at the regional radio Agara in Chomutov, and then spent a year in England, where she studied English and British history and culture at a language school in Penge, London.
During her studies at the Pedagogical Faculty of the Charles University in Prague (English Language and Literature – Czech Language and Literature), completed in 2009 summa cum laude, she worked e.g. as an event manager (for visitors from the UK and Ireland), published several articles in various literary periodicals and completed a semestral Erasmus study exchange program in Dublin at St. Patrick's College.
After returning from abroad, she joined the Department of Languages ​​at the University of Chemistry and Technology in Prague as a teacher of English and Czech for foreigners. She has worked there for more than ten years.
She has regularly participated in internships abroad, mostly in France where she was teaching English at the ENSCR in Rennes, but she also interned in Vietnamese Hanoi in 2011, where she was teaching Czech language for Vietnamese EPU students. Some of the experiences from this internship (and from the journeys she took in North Vietnam) were published in the Reflex magazine in 2013.
For several years, until 2012, she worked externally for the Centre for Learning CERMAT, creating GCE A Level tasks from the Czech Language for deaf students.
Until December 2019, she was the chief-editor of the non-commercial cultural portal nenudtese.cz. You can read her reviews, interviews and articles HERE. Since June 2018, she has been publishing travel articles on a well-known Czech travel portal hedvabnastezka.cz. Since January 2020, she writes editorials and other articles for the yoga magazine Jogadnes.cz.
In March 2012 she released her book debut, Kolej Today, which became the best-selling book for that year in the Plejáda publishing house. The book was nominated by the publishing house for the Jiří Orten Prize and Magnesia Litera Award.
In December 2012, her novel Ztracené cesty na útěku domů appeared in bookstores.
In August 2016, Zítřek byl včera was released with the book launch ceremony taking place on Avoid Floating Gallery in Prague. The Czech band Zrní became the godfather of the book.
In September 2019, Coo Boo released her fourth book, a short story collection named Plovoucí po hvězdách.
Since 2016 she has been working as a yoga and meditation instructor.
Since late June 2018 to early June 2019, she traveled the world with yoga teaching. You can read about some of her experiences HERE.
In July 2019, she co-operated with Corny CZ leading the Paddleboard + Yoga Tour in the Czech Republic.
Since December 2019 to May 2022, she lived in Peru, where she worked in a volunteering program of children´s education and teaching yoga to the public. She has cooperated with jungle healers and herbalists as well as animal rights activists. Together with Zuzka Bartáková, she has organized yoga retreats with a deep spiritual purification in the Amazon jungle of the Tambopata reserve.
In March 2022, she married her Peruvian partner in Peru and took both of his surnames, Martinez Arboleda. In August 2022, their son was born in the Czech Republic.
She currently resides in the Ore Mountains in the Czech Republic, where she teaches yoga and meditation and dedicates herself to creative writing.
She enjoys playing the guitar and singing, dancing, painting and DIY.